Fuel efficiency is becoming evermore important to car consumers. As fuel prices rise, and concern for the consequences of CO2 emissions grows, more and more people are paying attention to their miles per gallon performance than ever before.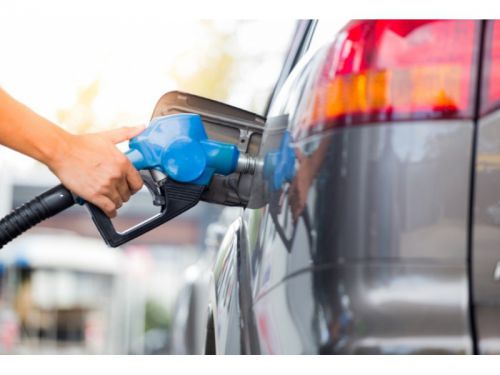 Huge differences in fuel economy are seen between different car types. Some four-wheel drive cars, for example, gets just above 10 mpg, over 700% less than the fuel economy of the Kia Rio, which achieves 88.3mpg.
It is important to be aware of fuel economy when looking at leasing or buying a new car, as it will make a significant impact on how much your vehicle will cost to run. To help you out, we've put together a list of the best small cars for fuel economy, and some tips for keeping fuel bills down.
The Best Cars for Fuel Economy
1. The Kia Rio 1.1l
Fuel consumption: 88.3mpg
This nifty little car has swung in top for fuel efficiency amongst not just the small cars found in our research, but all cars available in the UK. An impressive miles per gallon figure of 88.3mpg means your fuel costs will work out at just 6p a mile.
The Kia Rio is great for young families as it offers a lot of space for a small car. City-based drivers will be best suited to this vehicle as its engine size of 1.25L might mean a slower speed over long distances on the motorway.
2. The SMART Cabrio
Fuel consumption: 85.6mpg
One of the smallest cars on the market today, it is not surprising that the Cabrio has made the top five for fuel economy.
Released in 2016, the car is perfect for singles or couples with its two-seater set up. Built for the city, its small size and manoeuvrability mean it is great for getting through narrow streets and squeezing into parking spaces other vehicles would not manage.
3. The VolksWagen Polo 1.2l
Fuel consumption: 83.1mpg
Volkswagen has earnt a reputation for high quality small cars through its Polo and Golf ranges, and the Polo doesn't let itself down on fuel efficiency – getting up to 83.1mpg. Although the car has a 1.2L engine, its engineering makes the most of this power, so it doesn't feel out of its depth even on longer drives.
In line with Volkswagen's reputation, the Polo offers a comfortable ride with a lot of extras on offer to tailor your vehicle to exactly what you want. The Polo is great for someone who wants a bit more comfort from their small car.
4. The Vauxhall Corsa 1.3 ecoFLEX
Fuel consumption: 80.7mpg
The Corsa has been a stalwart of the small car industry for many years now, and with great performance on fuel efficiency it seems likely to be around for a while longer.
As well as offering good miles per gallon, the Corsa is surprisingly spacious for a small car – making it another great option as a family car.
5. The Mini Hatchback
Fuel consumption: 74.3mpg
After its reinvention by the BMW Group in 2000, the Mini has certainly grown in size. Despite the physical expansion, it still performs excellently on fuel efficiency with 74.3mpg.
As you would expect from the BMW Group, the Mini Hatchback offers comfort and luxury to rival the VW Polo. The car is much bigger than its original ancestor, meaning it is no longer just a useful car to nip about in as a single person, but can easily continue as a great vehicle for numerous people.
tips for Keeping your Fuel bills down
Having a car with great fuel economy makes it much easier to limit your fuel bills, but there are still things you can do maximise efficiency:
Less weight: the weight of your car and what it is carrying can have a significant impact on its fuel economy performance. To get the best from your car, don't carry heavy items unless you need to. Clear out the boot of your car to save £s on your fuel bill.
Maintain your car: A lot of easy-to-fix maintenance issues will knock your mpg down. Regularly check your tyre pressure, tread and oil levels to keep your vehicle running at its best.
Change gear early: Don't wait until your revs are maxed out to change up the gears. Accelerate at a slightly slower rate and move up your gears earlier to make the most of your fuel.
Stick to lower speeds: Research has shown that travelling at 80mph uses up to 25% more fuel than driving at 70. Stick to speed limits at all times for safety and fuel efficiency.
Get gravity on your side: When you are travelling in an area with obstacles or that's downhill don't speed up only to have to brake again shortly after, wasting valuable fuel in the process. Use gravity and your car's momentum to keep going where possible.
How we Worked Out the Best Cars
To establish the miles per gallon of each car, we used data from fuelmileage.co.uk. This site allowed us to search through and compare the fuel efficiency of all small car models currently available in the UK.
Fuelmileage's information is based on manufacturers' specifications, as these are the most consistent data points across the market.
For each car we looked at, we found the data for the simplest model available, with the smallest engine size. All cars are three-door models unless stated otherwise.
Once we had a list of mpg for each of the small cars, this information was entered into an excel spreadsheet and ranked highest to lowest. The five best performing cars were pulled out for more detailed breakdown above.